Here's a mob listing from Gubbinz, a new kind of ork mob for you all to have a play with. Currently our campaign features a group of these thugs known only as Cuttas Ov Da Jib but I'm afraid it's too early to say whether these rules are well-balanced.
Written by Neal Plews and drawing on lots of the old background to the Orks, Freebootaz are quite different from Gorkers or Morkers. They won't have anything to do with grots and can only have a single junior member at a time, they've also got their own skill table and huge cutlasses!
If you feel like playing these guys then you may wish to pickup some heads from MaxMini: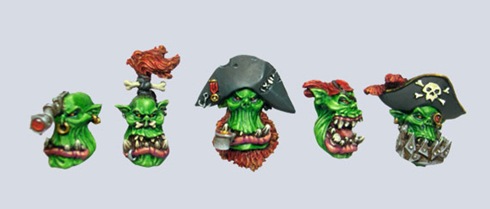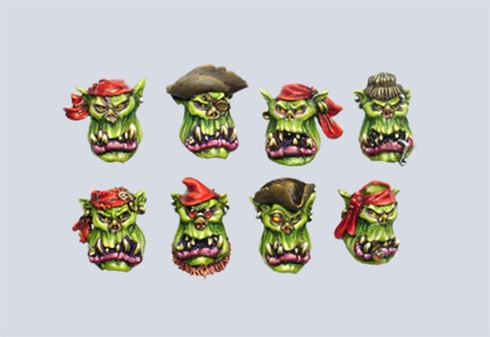 (Click on the images for direct links)
I'll see about posting some photos of Cuttas Ov Da Jib when they're painted, as until recently they were just stand in models (they've just got their mitts on their own trukk for example).
Oh, yes, the rules for them, how absent-minded of me:
Download PDF – "Da Jolly Ork"
Reproduced with Neal's permission.
5 Responses to "Avast, Maties! – Freebootaz in Gorkamorka"
Leave a Reply