5 Dec 2016
Fox Box's Santa Klawz model
Filed under:
Modelling
In 2014 the Gorkamorka Heritage Project put together a full PDF release of the festive scenario that fattdex created. You can find the PDF release of the scenario here.
Well the mental mek over at Fox Box has put together a model for the scenario, complete with present tokens!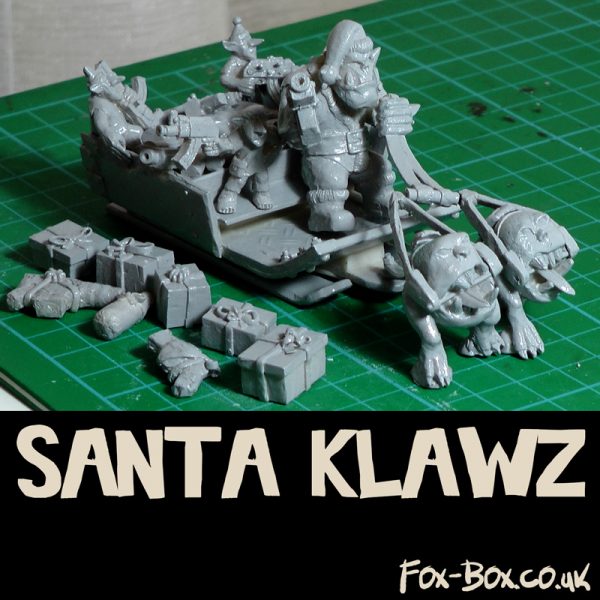 He's got a Christmas discount too so any of you wanting to have a go at the scenario in the next few weeks can grab him for cheap.
There's also a video showing off the different parts of the model so you can get a good look at all the parts:
You can find the model here:
https://shop.ramshacklegames.co.uk/home/619-father-krumpmas.html
Tags: Da Reklamashun, Orks