5 Jun 2010
More bionik legs from Doc Kromlech
Filed under:
Modelling
Those lads over at Kromlech have been at it again; remember the first gyro-stabilised monowheel that we showed you a while ago? Turns out it was part of a set!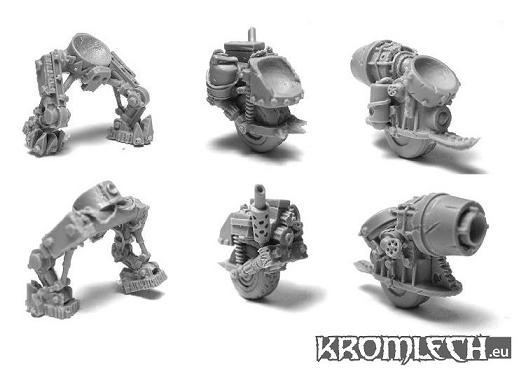 You've seen the middle one before, but the other two are new and raise the bar even higher. These were all done by Hamster_52 – damn fine work. They're currently not on the MaxMini store but we'll let you know when they are, currently the word is that we can expect them in July.
We're still working our way through our first batch of bioniks but when they're available we'll have some for you to see them in action, recently one of Da Not So N00bz found himself the proud owner of a Kustom Thruster Booster. Expect a painted version of that some time soon.