Before Gorkamorka Orks were still green but their appearance was much less brutish. The new savageness was brought to life by a particular sculptor – Brian Nelson, or at least that's who this White Dwarf attributes it to.
Orks went from this sort of thing:

To this: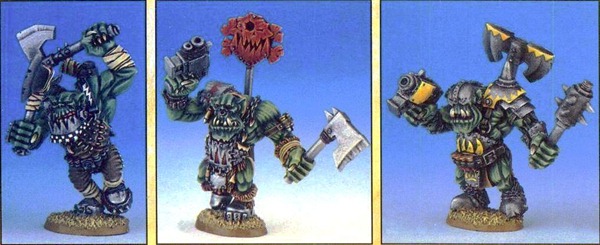 Originally published in White Dwarf 216 (December 1997) this four page article isn't just about GoMo but it's a solid read nonetheless.
7 Responses to "The Life of Brian"
Leave a Reply